January 14, 2022
Posted by:

Hunt Partners

Categories:

Recruitment, Talent Acquisition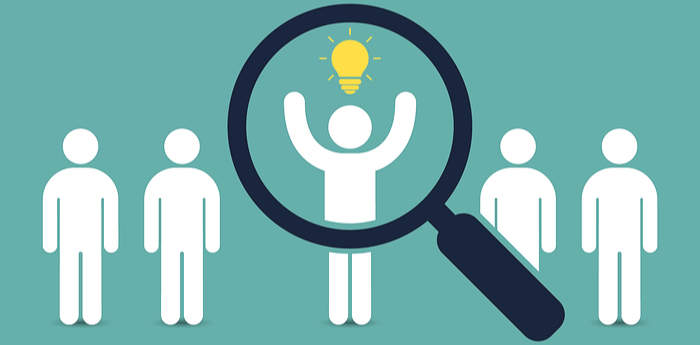 Talent is the driving force behind a successful company. Without the right people to carry out the organization's strategy, companies would be obsolete. There are many things that HR leaders need to factor into talent acquisition, and previously I discussed the importance of reinstating values. However, there is much more to the mix.
In response to the constantly evolving future of work, leaders need to prioritize their talent acquisition strategies in order to succeed. As best said by co-CEO of Salesforce, Marc Benioff, "Acquiring the right talent is the most important key to growth. Hiring was — and still is — the most important thing we do."
During the height of the pandemic, we saw the employment movement falter. During such unprecedented times, pandemic-proof companies likely saw the best retention rates. People had an "I'm lucky to have a job" mindset. Fast forward to April 2021 and America saw the "The Great Resignation" start to take shape. It's an employee market, where candidates can name their price and are rethinking what their jobs mean to them on a deeper level. Companies are now seeing how something that was so normal before the pandemic, like a 5-day work week in-office, does not ring true to employees today.
Companies, therefore, need to approach the talent acquisition problem with the needs of employees at the forethought of this planning. James Sinegal, co-founder/former CEO of Costco Wholesale Corporation, put it very succinctly: "When you hire good people, and you provide good jobs and good wages and a career, good things are going to happen."
The question becomes, how do you successfully recruit the right talent you need when the job market has so many options?
Sourcing Talent
Outreach via LinkedIn is a fantastic way to get a candidate's attention. The response rates aren't always favorable but it does have a strong personal touch, especially if you are a smaller firm. You should supplement this and post openings where candidates can apply online. If looking for a particular skill set, you can join specific groups online that are created for those specialisms. If you're hiring graduates, consider partnering with university career departments and utilize the online resource Handshake to post jobs to multiple universities.
Internal recruiters are a fantastic way to acquire talent and reduce costs. They're more invested in your hire, understand the firm and usually aren't out for a quick sell. However, if you don't have an internal talent team or there's not enough capacity, you should consider partnering with agencies. Agency fees are pricey, but leveraging such assistance enables a quick influx of talent. Typically, agencies will specialize in certain disciplines, so to have a PSL with multiple agencies covering your potential hiring needs is a great tool to have in your back pocket. Remember, metrics are key and you should track certain items, such as the ratio of qualified resumes versus non-qualified, average employee retention rate, and spend on fees, which can provide a good baseline in renegotiating fees.
Referrals provide another avenue to bring talent in the door. Who else is better at promoting your company than your own employees? Awarding a referral fee provides a nice financial incentive. Just make sure you have a referral policy to set expectations.
Introduction
The first stage should be an informal conversation. You'll find it's easier to get a candidate to have a quick chat versus setting up a video conference.
This intro should be conducted by someone who can confidently talk about the hiring/compensation package and can give true insight into the organization, acting as a brand ambassador. Recruitment essentially is marketing, and authenticity goes a long way. When someone can sense this it enables them to let their interview façade down. You'll easily be able to tell if it could be a mutually beneficial relationship, but it's important to remember that it's OK if the candidate won't be a good fit. You never want to force a working relationship and manage an unhappy hire.
Give honest insight into the role and discuss the basics. Another key practice is to confirm if they can comply with your office requirements. The hunt for remote work has risen by 460% between June 2019 and June 2021, with many hesitant to return to an office, so it is crucial that this is cleared ahead of time.
At the end, you'll want to discuss the timelines and steps involved. After this stage, you can leave the ball in their court. This is a good way to discover how keen a candidate really is, ensuring they don't feel pressured.
Interview Stage
All interviewers should be trained properly. At JDX, for instance, interviewers have completed our unconscious bias course. Unless your company is truly monotone, you'll want someone who can accurately reflect the vibrancy of your firm. Interviewers act as the shopfront of your company, so it's important they entice candidates to walk in and look around.
The interview should be conducted by someone who is senior and connected to their role to ensure relevancy. They should provide an honest overview and go into technical aspects of a candidate's resume, qualifying they meet the requirements. Remember, soft skills are most important. It's easier to train a candidate on a system than coach their character.
Interviewers are representing your company, meaning it's important they keep complete professionalism throughout. Even if this candidate isn't the right fit, they potentially could send some referrals your way.
Meet Your Peers
Another idea to further engage potential hires is to set up an intro with the candidate's potential future peers. This would be an informal setting where they can freely discuss and get a feel for what's ahead. At JDX, we've found that this is a fantastic way for someone to gel with the team, then once a candidate joins there's already a sense of familiarity.,
Throughout all these stages it's beneficial for a candidate to have one point of contact. Having consistency will help greatly in maintaining communication. Transparency and honesty are key and crucial in helping to secure a long-term hire. There are multiple individuals involved throughout this process, and as Michael Jordan said: "Talent wins games, but teamwork and intelligence win championships."
If the talent acquisition team, HR leaders and interviewers ensure they collaborate seamlessly around talent acquisition and employee engagement, it should be an all-around win.
---
Source: Forbes