Leadership for enhanced social impact
High-impact leadership is an imperative for organizations seeking to create, scale, and sustain social impact and change. Finding, attracting and retaining the right talent is a key concern for any company – and a more acute one for organizations in the social sector due to their unique characteristics. At Hunt Partners, given our extensive experience in this area – we understand the peculiar challenges this sector faces. Today, we are a leader in executive search when it comes to recruiting for the social sector in India.
The Hunt Difference
Hunt Partner specializes in offering talent and leadership solutions to clients dealing within Impact Investment, Social Entrepreneurship, ESG, and more. We work with NGOs, Bilateral and Multilateral agencies, and organizations looking to fill internally-oriented CSR positions. Our CSR and Non-Profit practice has emerged in response to our clients' need to conduct their business in a manner that exceeds the ethical, legal, commercial, and public expectations demanded of them by society.
All Impact and Non-Profit leadership hiring is conducted by Third Sector Partners (TSP) – our dedicated arm for such mandates. Taking our commitment to CSR further, all profits go to charities on an annual basis. TSP' strengths, core competencies and retained search methodology are in line with Hunt Partners, and the mandates are overseen by the senior experts at Hunt Partners. As a social enterprise itself, TSP is uniquely positioned to understand the key challenges of clients like you, and is built on the pillars of unquestionable business ethics, high-touch engagement, and professionalism.
Over the years, Hunt Partners along with TSP, has undertaken multiple assignments and subsequently developed substantial intelligence on organizations, salary benchmarks, and talent pool within the sector.
We specialize in working across domains, broadly classified as under:
Public Health
Education & Skill Development
Corporate Social Responsibility
Livelihood Social/Rural Urban Development
Social Enterprise
Financial Inclusion
Environment & Sustainable Development
Practice Lead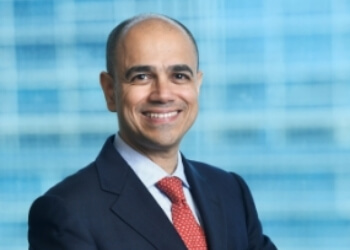 Sunit Mehra
Sunit has worked with a large number of corporate boards and is an advisor to several Indian business houses on Corporate Governance. He has co-authored the India Board Report, India's foremost research paper on Corporate Governance, in conjunction with the Confederation of Indian Industry (CII).