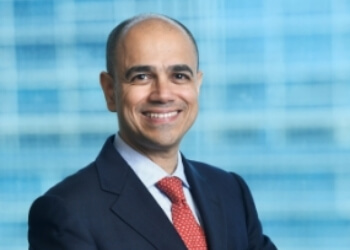 Sunit MehraPartner

sunit.mehra@hunt-partners.com

Board Advisor, Social Entrepreneur
Practices - Private Equity & Alternate Investments, Consumer & Tech and CSR & Non-Profits
A Partner at the firm, and a born leader who is adept at keeping an eye on the tree and the forest, Sunit Mehra specializes in Corporate Governance, among other things.
Sunit has worked with a large number of corporate boards and is an advisor to several Indian business houses on Corporate Governance. He has co-authored the India Board Report, India's foremost research paper on Corporate Governance, in conjunction with the Confederation of Indian Industry (CII).
Sunit is credited with founding Third Sector Partners (TSP), India's largest not-for-profit Executive Search firm for the development sector. TSP, in turn, gave birth to Katalyst, a noteworthy initiative focused on empowering and enabling academically bright, underprivileged girls to take up C-suite roles in corporate India. Sunit is also the current Chairman of United Way of India. In the past, he has held the position of Vice Chairman of the American Chamber of Commerce, Mumbai, and of Treasurer of the Wharton Alumni Association of India.
Sunit earned his business degree in Marketing Management from the Wharton School of Business, as well as a degree in Engineering from the University of Pennsylvania.