November 22, 2021
Posted by:

Hunt Partners

Categories:

Diversity & Inclusion, Entrepreneurship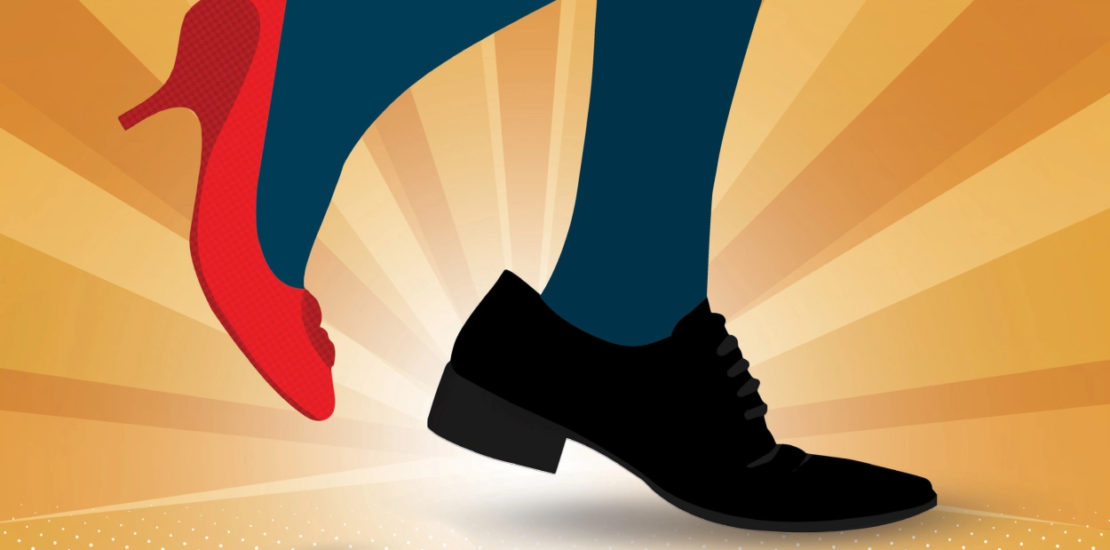 THE LAST 10 MONTHS have been a landmark for women business leaders with three of them taking up the top job in industries that have been completely dominated by men for as long as anybody can remember — steel, real estate and liquor. "Butter churn" is how Priya Chetty-Rajagopal, Managing Partner, Multiversal Advisory — an executive search firm based in Bengaluru, describes it. "The churn has been moving on and on, and when the churn moves, some good stuff floats to the top," she says. "When I'm giving an old example of a butter churn, there is a lever that goes round and round and somebody has to move it — organisations, systems, people, law, equity principles and women themselves.That lever has been moving quietly,"she says
Take liquor, which was, in particular, considered a patriarchal, family-run business for decades, until global giant Diageo arrived to change the old order.
In 2012, for a brief period, it appointed Abanti Sankaranarayanan as Man- aging Director of its erstwhile India business, prior to the integration with United Spirits. When it bought United Spirits in late 2012 from erstwhile liquor baron Vijay Mallya, the company had not a single woman leader. Today, 50% of Diageo India's (formerly USL) top executive management team comprises women, with the company boasting a 22% overall gender parity ratio. "I, therefore, have a great platform from which to build this momentum further," says Hina Nagarajan, Managing Director and CEO, Diageo India. Nagarajan, an alumnus of IIM Ahmedabad, took over the reins of India's largest spirits company in July.
WOMEN OF STEEL
Women business leaders believe they have to walk the extra mile to prove themselves at work. Still, many have broken the glass ceiling at the last remaining male bastions, including at public sector behemoth Steel Authority of India (SAIL). In January this year, Soma Mondal, a graduate in electrical engineering from National Institute of Technology, Rourkela, took over as Chairman of SAIL, the country's biggest steel producer with annual revenues of about ₹70,000 crore. Mondal had joined SAIL as Director (Commercial) in March 2017 and had been steering sales and marketing since then. Mondal, according to SAIL, has played a significant role in the company's turnaround and has been instrumental in several initiatives di- rected at changing the way it conducts its marketing activities. In FY2021, SAIL registered its highest-ever sales of 14.87 million tonnes.
RAISING A TOAST
The $52.5-billion Indian alcohol industry is a very different place today compared to several years ago. "All in all, many more women are building their careers and making an impact in our industry," says Nagarajan of Diageo India. "Our ambition is to have 50% women in the 'top' leadership team by 2025," she adds. A significantly smaller liquor company present only in the super premium space, Moët Hennessy India, part of leading French conglomerate LVMH — Moët Hennessy Louis Vuitton, has achieved gender parity at the senior management level. "Till about a few months back, our management team had 70% women, 30% men. Now, it's 50:50," says Ipsita Das, Managing Director, Moët Hennessy India. Das, who was appointed to the top job in November last year, has been tasked with growing and strengthening the business of Moët Hennessy's marquee brands like Dom Pérignon, Moët & Chandon, Veuve Clicquot, Hennessy, Glenmorangie, Ardbeg, Belvedere and Chandon, a made-in-India spar- kling wine.
Another woman executive in India's liquor industry is Roshini Sanah Jaiswal, who took over the reins of her family-run business Jagatjit Indus- tries Ltd., the makers of the Aristocrat whisky, in 2015.
REAL-TY ACHIEVEMENT
That's not all. In the much bigger — $180 billion — Indian real estate industry, the under-representation of women leaders has been stark. But it's improving. "When I joined JLL, many congratulated me for being the first woman CEO of an IPC (International Property Consultant) in India," says Radha Dhir, CEO and Country Head, India, JLL. Dhir, an experienced financial services executive, held senior positions in Deutsche Bank India and Yes Bank before joining JLL India eight months ago at a time when there were many questions about the future of real estate. While stakeholders were trying to assess the impact of the pandemic on office, leasing and residential markets, businesses were analysing the future of work and adjusting offices spaces to meet employees' needs. "When this opportunity came along, I saw a lot of synergies between property consultancy and banking. They are both in services and the keys to success are people, culture, clients and brand. JLL ticked all the boxes," says Dhir, who was also the first woman managing director of Deutsche Bank in India. "I want to add that JLL goes that extra mile to make women feel inclusive and equal and have a voice at the table. I feel a great sense of pride to see we are a great place to work for women, too," she says.
As of June 2021, 20% of JLL India workforce was women; about 2,300 employees. By 2025, it wants that number to go up to 30% as it makes policies to help women at work. "For example, we have creche facilities at the workplace. There are development and mentoring programmes for women and policies that offer flexibility to women returning to work after maternity leave," says Dhir.
WHATEVER IT TAKES
Dhir should know. Flexible work and childcare, after all, play a huge role in helping women as they face critical work-life challenges — balancing their roles as businesswoman, mother, wife, and daughter. For example, when children are young, travel is a challenge and attending parent teacher meetings nearly impossible. "Some people would make comments about how children of working mothers don't do well, which would leave me concerned and guilty," recounts Nagarajan. "People assume that women want to take a back seat [when they have kids] even if they don't want to and accommodate them into slow moving roles. But they don't do the same thing when it comes to fathers," says Das of Moët Hennessy India.
Not a lot of women, says Das, find a voice in an organisation. Having been through such a phase, she says, "I think it's important for women to find their voice early on to make sure that they are an important participant in any conversation." For Dhir, her advice to aspiring women leaders is simple: get out of your comfort zone and have the ambition to aim for being the exception to the rule.
As Rajagopal says, there is something more critical to this churn: ability and lack of fear for the top job. After all, being successful is all about doing things on one's own terms. Here's a toast to the churn that will give India Inc. more women at the top.
---
Source: Fortune India