February 15, 2022
Posted by:

Hunt Partners

Category:

Entrepreneurship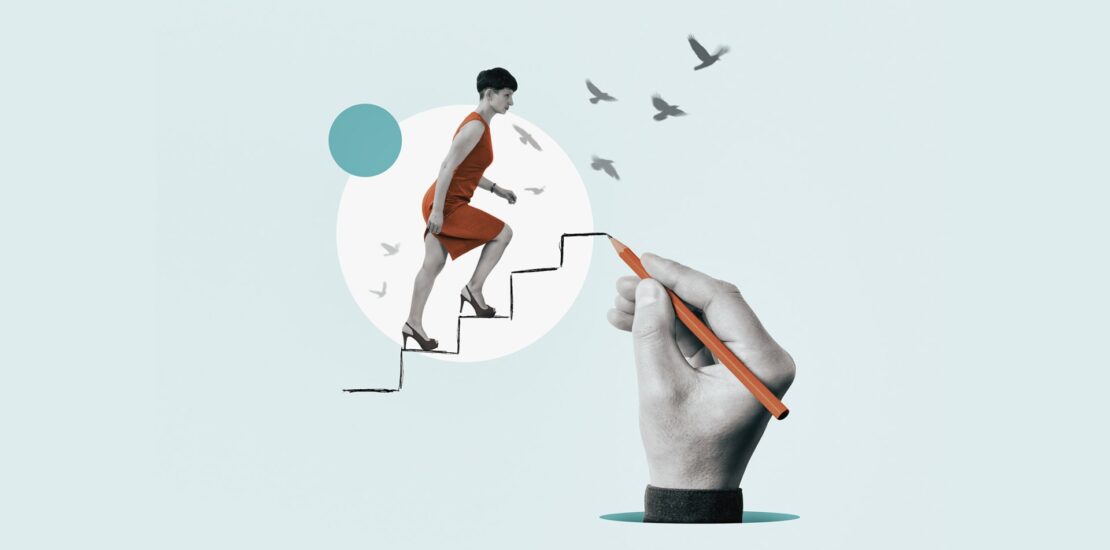 Being an entrepreneur can be fun, but it comes with its own set of challenges. The successful ones don't give up.
Being an entrepreneur is easy, but being a successful entrepreneur is a tough job. It takes a lot of hard work, perseverance and motivation to get to the point where you can achieve the success you want.
There are various factors that make a successful entrepreneur, but what's most important is having the ability to turn your ideas into a full-fledged operational business. Even then, you might have to go through a rough road to get to the final destination. 
But successful entrepreneurs don't give up. Their unique combination of skills and personality traits helps them move ahead, no matter how tough the journey is. So let's look at some of the skills and personality traits that are commonly seen in successful entrepreneurs. 
1. Hone your risk-taking ability.
One common personality trait that entrepreneurs possess is that they aren't afraid of taking risks. Entrepreneurship is inherently risky. You don't know when things could go wrong. One moment everything could be smooth sailing, and the next could be full of risks and challenges.
But successful entrepreneurs are good at managing these risks and making calculated decisions. They know exactly how to convert these risks into opportunities and then use them to reap the benefit of their efforts. The biggest thing is that they aren't afraid of failures because they know that being afraid will only stop them from achieving their goals. And if you really want to achieve success in life, you have to take risks.
Elon Musk, the founder and CEO of Tesla, is an excellent example of this trait. In 2008, his company was on a brink of disaster. He wasn't even sure if he would be able to pay his employees. But he knew his company had to keep going, no matter how hard times are. So he took a risk and used the money he had left to pay his employees. In 2010, Tesla went public. Today, Musk is worth an estimated $243 billion. This wouldn't have been possible if he wouldn't take the risk back in 2008. 
2. Be a self-starter.
Entrepreneurs are self-starters. Most entrepreneurs are extremely motivated towards achieving their goals and they don't need anyone to remind them about their tasks. In order to accomplish something as an entrepreneur, they must get into work themselves instead of waiting for someone else to get things started.
This trait comes from the fact that they have a long-term goal of establishing a sustainable and substantial business. So they proactively get started to solve problems, find solutions and tackle any challenge that comes their way. In the process, they are able to stay at the top of their game because being proactive prepares them to handle difficult situations and tackle any problem without feeling intimidated.
The success story of Ritesh Agarwal, the founder and CEO of OYO Rooms, the chain of leased and franchised hotels, homes and living spaces, is a perfect example to elaborate on this point. With assistance from the Thiel Fellowship, Agarwal decided to forego college and jump right into entrepreneurship, launching his first company, Oravel, in 2012. Since then, Agarwal has become India's youngest self-made billionaire. All of this couldn't have been possible if Agarwal wasn't a self-starter.
3. Have a great work ethic.
Another very important personality trait that you'll see in successful entrepreneurs is a great work ethic. They are always focused on bringing out the best in everything they do. In doing so, they always know what their responsibilities are and don't hesitate to take responsibility for their actions if something goes wrong.
And not just that, they believe in building strong relationships because they know that the success of their business depends on the relationships they cultivate. So they treat their employees, co-workers and customers with the deepest of respect.
If you want to cultivate a good work ethic, start by upholding the values of your company by performing your job to the best of your ability. Do what needs to be done, regardless of the job description. Make sure to always be professional in your attitude and in your appearance. Learn to respect your colleagues, and recognize and appreciate their efforts.
Become the best entrepreneur you can be.
Successful entrepreneurs should always be humble no matter how successful they are. They shouldn't boast about their achievements, and they should constantly look to expand their knowledge, treating challenges and problems as learning experiences.
Being an entrepreneur can be fun, but it comes with its own set of challenges. If you have the right mindset, skills and personality traits, overcoming these problems shouldn't be too difficult. Don't be disheartened if you don't currently possess any of the above-mentioned traits or skill sets. You can easily master them with a little bit of practice and perseverance. So get started now.
---
Source: Inc.