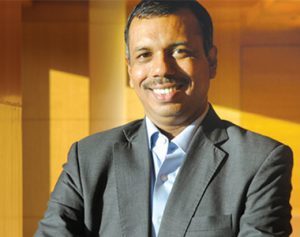 Mr. K. RamkumarBoard Advisory Member

Founder and CEO, Leadership Centre
K. Ramkumar is the founder and CEO of Leadership Centre, an institution dedicated to building world-class thought and practice in the domain of leadership consulting, research and development.
He is a retired executive director of ICICI Bank and retired president of ICICI Foundation. He has completed his Post Graduate Diploma in Personnel Management from Madras School of Social Work in 1984. He joined the Board of Directors with effect from February 1, 2009.
Prior to joining ICICI Bank in 2001, Ramkumar served companies such as Hindustan Aeronautics, Brookebond Lipton India Limited (now Hindustan Unilever Limited) and ICI India Ltd. His work in these companies has mainly been in the areas of Human Resources Management and Manufacturing.
While at ICICI Bank, he was passionately devoted to Leadership Development, Succession Management, building a supply chain for the Bank's human resources requirements, leveraging technology to innovate, and driving operational excellence for world class service quality.
Institute for Finance, Banking & Insurance and ICICI Manipal Academy for Banking & Insurance were conceived and nurtured by him. The partnership Initiatives with SEBI – National Institute for securities management and with NIIT – the NIIT University, were also nurtured by him. He led the CSR project of ICICI Foundation on skilling youth and promoting livelihood. This is done under the ICICI Academy for Skills, which has 21 centers offering 13 skills to 25,000 youth per year.
He writes extensively on a range of topics on his blog www.theotherview.in.