Jai Shankar Krishnan
Vice President, High Growth Markets of Danaher Corporation
Mr. Jai Shankar Krishnan is Vice President, High Growth Markets (HGM) for Danaher Corporation. Danaher is a Fortune 158, NYSE- listed Global Science and Technology Innovator that designs, manufactures, and markets innovative products and services to professional, medical, industrial, and commercial customers with Market Capitalization of $225 Bln.
Danaher has a strong presence in High Growth Markets (93 Countries) that generates revenues of over $10Bln. Jai is accountable for this HGM Region that contributes to 35% of Danaher's Global Revenues and over 45% of its Growth. Jai is part of the Danaher Corporation's Global Leadership team.
Jai is responsible for driving double digit core growth with strong profitability and innovation. He spends significant amount of his time helping Danaher with capital allocation, forging strategic collaborations, bolt-on acquisitions, JV's, minority investments across multiple geographies and industries. Jai has successfully closed multiple M&A transactions globally and in India.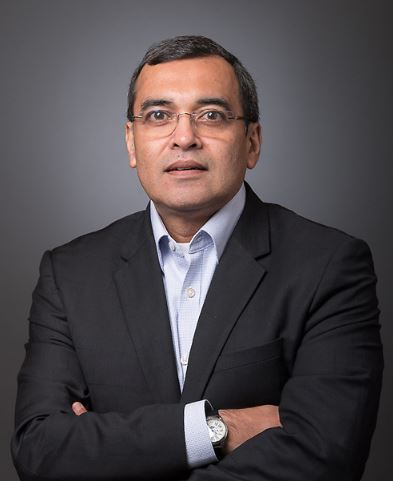 ORGANIZATION STRATEGY/ KEY CHALLENGES

1. What was the mandate given to you by the Board when you took over in your role?
The role of the Board has changed from the last decade to now. Pandemic has had a dramatic impact on businesses across the globe and the primary role is in guiding the company towards recovery particularly during such crisis. During the financial downturn we saw the trend towards more independent Boards driven by tighter regulation and scrutiny. Today it is getting just beyond oversight of corporate financials.  The Board members mandate is to preserve corporate resilience, understand company's impact on broader society, to even understanding and playing a role in the future of work. This is the charter for the 8 Boards that I represent in High Growth Markets (India, Japan, S. Korea, LATAM, Southeast Asia, Middle East, ANZ and Russia)
2. How much of that has been achieved?
This is work in progress. Based on the strategy and vision of the board, the planning horizon is typically 3-5 years. The pandemic forced us to drop few projects and expedite some others.
DOMAIN SECTOR (TO CAPTURE CURRENT SECTORAL TRENDS DEVELOPMENTS CHALLENGES)

3. What are the key challenges your organization is facing? Both immediate and long term. And what steps you are taking to overcome?
Some of the challenges we are facing today are:
Cross boarder collaboration where doing business in many countries have become extremely difficult. New Trade embargos and restrictions, complex regional regulations and countries becoming more protectionist. We are up to the challenge and creating unique business model to respond to this change.
What I call "The epidemic of loneliness" – limitations of remote work with loss of creativity and innovation. This continues to be an issue. We are listening to our associates in terms of what they want and also marrying it with our business requirement to come up with what will be the right format.
Shifting talent pool and changing employee experience with younger people entering the work force – more gig and remote workers. It is a challenge to hire and retain such talent.
Fast changing environment is necessitating need for more flexible and agile organization structure that will be able to respond to customer needs. Listening to customers is one of our core value drivers and this remains our highest priority.
4. How have the Pandemic/technology/globalization/economy affected your sector?
Danaher is a diversified Global Science & Technology Innovator committed to helping our customers Realize Life's Potential by solving complex challenges and improving quality of life around the world. We are ranked #42 in the Fortune list of companies by market capitalization. Being a diversified company with over 30 different businesses across different segment, it is difficult to quantify the exact impact. We had strong Covid tailwind businesses that did exceptionally well and we had our baseline business that took a while to recover (ecommerce) as well as a cash strapped economy.
PEOPLE ASPECT

5. What is your talent strategy? How do you draw the balance between home grown vs lateral hiring at the leadership level?
Our talent strategy is to hire and retain the best talent available in the marketplace. We hire the best right from Campus to Leaders from outside who can make a true impact. Given the diversified nature of our business, we do a lot of internal home-grown talent cultivation and grooming. We blend this with what we need from a lateral hiring standpoint.
6. How does your organization identify and develop future leaders?
We have an internal process that helps us with identifying high potentials who can be groomed for the future. This is a bi-annual process, and it is very structured. Having identified the leaders of the future, we spend disproportionate time in shaping them up. This would mean multiple exposure to other businesses / functions, overseas assignment, special high impact projects that are critical to the organization.
SHORT/MEDIUM TERM OUTLOOK & STEPS TAKEN

7. Every crisis is a learning opportunity, what lessons have you picked up from Covid?
Delivering performance & UNLOCKING POTENTIAL
Where you are NOW and where you WANT TO BE
Power of FRESH START – How do we take New Year kind of resolutions more times in our lives
Learn WHAT & also learn HOW
Good FRICTION for better traction – Friction holds everything in this world.
8. In a world full of Volatility, Uncertainty, Complexity & Ambiguity (VUCA), innovation has become one of the most important factors to transform a crisis into an opportunity. How do you promote Innovation?
Innovation is integral to what we do and is certainly an important lever to transform business. Innovation not only on products and designs but also in the way we think and behave. Innovation and creativity remains a cornerstone; particularly during pandemic times
LEADERSHIP

9. How do you define and practice leadership?
Leadership to me is to influence, inspire and help others become their best selves to achieve common goals along the way.
10. We see many Indian leaders on the global stage. How can more Indian leaders become Global Leaders?
India is at the right inflection point. The hard work that they have put during the last many years is coming to a global fruition. I think we are likely to see many more Indian leaders of caliber leading global organizations in the next decade.
PERSONAL

11. What are the 3 most pivotal moments in your career that you learned from and/or that got you where you are today?
Happiness quotient Redefined – I have been passionate about giving back to society and investing in girl child education. A decade back it started off as a small educational institution with few empty halls and less than 50 kids. Today, I am proud and happy that it has more than 2000 girl children and getting almost free education.
I had to overcome a knee injury that put me out of action for more than 2 yrs. Coming back to full contact sports taught me the definition of "Will power" & "Resilience" and also who my true friends were. Sports as a teacher – Taught me the true meaning of "Best team wins". I also learnt how to use the F word and four of them at that – "Fair, Firm, Frank, Fun"
My personality has changed during the last many years. From being an extremely competitive highly dominant personality where work took precedence over sports and family. Today I am on the path to mindfulness and family takes precedence over work and sports. There is no such pivotal moment here, but it is a critical and sobering one for me.
12. What message would you like to share with young professionals?
Be true to yourself. The world needs more authentic people with good values and ethics. Get out of your comfort zone. Live your best live!