Jayant Kapre
Managing Director of AVON
Jayant Kapre is the Managing Director of AVON, a multinational cosmetics, skincare, fragrance and personal care company based in London.
Jayant is a seasoned leader with more than two decades of work experience across industries. He has spent the last 10 years building profitable businesses from ground up in Indian as well as South East Asian markets. Jayant has a successful track record of leading multinational organizations, while independently managing the complete business and P&L (Profit and Loss) responsibilities.
In his previous roles, he has worked with Unilever, Wrigley, PepsiCo & United Biscuits across business leadership roles. He is a specialist in starting up businesses and brands in new spaces, and further, has experience in managing various go-to-market channels viz. general trade, modern trade and e-commerce.
Kapre has a master's degree in business administration from IIM Ahmedabad, and B.A in Economics from Hindu College, Delhi University.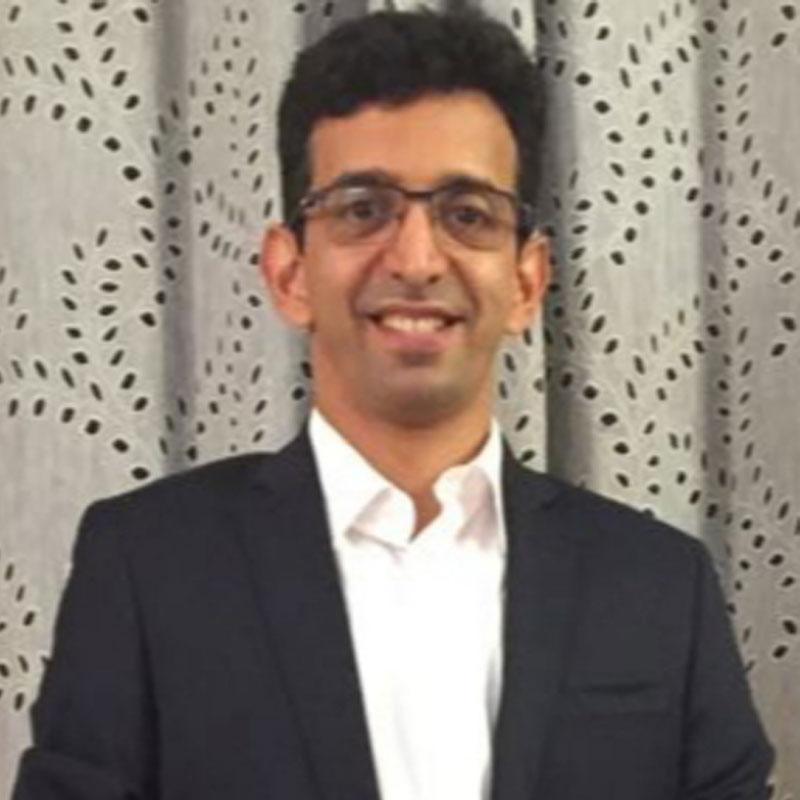 ORGANIZATION STRATEGY/ KEY CHALLENGES

1. What was the mandate given to you by the Board when you took over in your role?
To turn around the business, and get it onto the profitability path
2. How much of that has been achieved?
An omni channel strategy has been agreed, which can be implemented from 2022, which would achieve this goal
DOMAIN SECTOR (TO CAPTURE CURRENT SECTORAL TRENDS DEVELOPMENTS CHALLENGES)

3. What are the key challenges your organization is facing? Both immediate and long term. And what steps you are taking to overcome?
Profitability on account of sub-scale topline as well as a bloated cost base. The cost base has been addressed via a cost reduction project.
Long term topline growth ahead of the cost structure is what is sought. As mentioned, a solution for the same has been identified
4. How have the Pandemic/technology/globalization/economy affected your sector?
Very badly – many Avon representatives (part of the MLM network) were not able to order, or found their customers moving to ecommerce, or not having enough cash.
Issues are thus two fold – development of new ways of buying (ecommerce) as well as a cash strapped economy.
PEOPLE ASPECT

5. What is your talent strategy? How do you draw the balance between home grown vs lateral hiring at the leadership level?
We have infused external talent into new verticals like retail and ecommerce, where inhouse talent didn't exist.
Within in-house talent, we have promoted within the organization to create a leaner, hungrier team
6. How does your organization identify and develop future leaders?
Quarterly talent reviews which we called Talent Shows.
We showcase talent to the region, and often pick one or two individuals to speak at these forums
SHORT/MEDIUM TERM OUTLOOK & STEPS TAKEN

7. Every crisis is a learning opportunity, what lessons have you picked up from Covid?
Digital
Strengthen IT systems
Employee love is critical in crises, so it needs to be built in normal times
8. In a world full of Volatility, Uncertainty, Complexity & Ambiguity (VUCA), innovation has become one of the most important factors to transform a crisis into an opportunity. How do you promote Innovation?
BCP planning fosters lateral thinking.
Mental conditioning about the inevitability of change is crucial – coaching for senior team members.
LEADERSHIP

9. How do you define and practice leadership?
Showing resilience, and showing up for every meeting no matter how tired inspires people to some extent, and prevents inertia and anyone giving up.
Be kinder than in normal situations.
Be more innovative, and show extreme examples of all behaviors as with virtual working, a lot of impact is lost.
10. We see many Indian leaders on the global stage. How can more Indian leaders become Global Leaders?
Being more organized and empathetic to team members.
Being more open and transparent.
Communicating better
PERSONAL

11. What are the 3 most pivotal moments in your career that you learned from and/or that got you where you are today?
Starting McVitie's truly taught me what ''the buck stops here" means.
Pivoting McVitie's as a business taught me creative thinking and built resilience.
Turning around Avon has been an exercise in exhuming all hubris, and focusing on the core task and just getting it done.
12. What message would you like to share with young professionals?
Take each day as it comes, and give it your best rather than planning ahead constantly from a career point of view, but show great anticipation for your job, to look around corners for your business.
Don't feel sorry for yourself. You live in a tougher world, but so does everyone else.  It is only going to get tougher – accept it – be kind to yourself and others in your eco system, but don't feel sorry for yourself