Abhishek Goenka
CEO of CoWrks (In Transition)
Abhishek Goenka was until recently the CEO of CoWrks, and is presently in a transition mode at CoWrks.  During his time as CEO at CoWrks, he oversaw the massive scale up of the business and recently led the successful transaction of change in ownership and management to one of the largest global alternative asset managers.  He has also played an active role in evangelising prop-tech companies in India.
Previously, Abhishek has worked with PwC and BMR, and in both firms he has been actively engaged in advising developers, funds and REITs  on various aspects.  He has also been advising families in setting up a governance framework and also on succession planning.  He has also assisted promoters of some of the largest listed companies in Bangalore in moving to a Trust holding structure, including dealing with cross border issues.   Abhishek is well versed with the various operating models of single and multi-family offices.  Abhishek is also known for his domain expertise in real estate and Prop-Tech.
Abhishek is a graduate in Commerce from the University of Bangalore and qualified as a Chartered Accountant in 1996.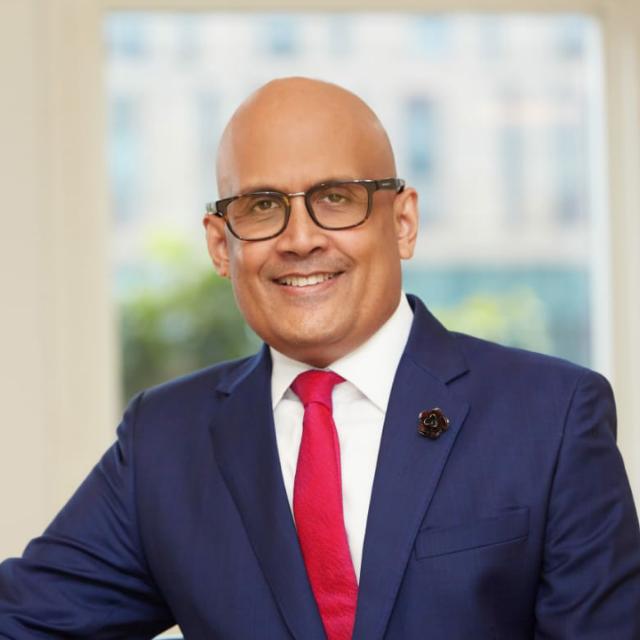 ORGANIZATION STRATEGY/ KEY CHALLENGES

1. What is the mandate given to you by the Board? How much of that has been achieved?
At the beginning of 2020, the mandate was to achieve cash break even, asset light growth and fund raise/M&A.  With the onset of Covid, the mandate shifted to managing costs and cash flows and added focus on the fund raise/M&A.
2. How much of that has been achieved?
Just before the onset of Covid, the company clocked its best ever performance and achieved 90% occupancy at the portfolio level and was cash positive.  The goal posts changed dramatically after that, and the focus moved to M&A and we successfully closed a sale transaction.
DOMAIN SECTOR (TO CAPTURE CURRENT SECTORAL TRENDS DEVELOPMENTS CHALLENGES)

3. What are the key challenges your organization is facing? Both immediate and long term. And what steps you are taking to overcome?
4. How have the Pandemic/technology/globalization/economy affected your sector?
Common Ans:
With the continued emphasis of WFH, there was an immediate negative impact on our sector.  However, there is unanimity that the future of work will be hybrid, ie, a combination of WFH and work from offices.  There is also a strong view that the office will be more about collaboration and interaction, and less about deep work and isolated offices.  Both these augur very positively for the flexible workspaces model and my view is that almost all enterprises will have to include flexible options as part of their real estate strategy.  This will mean a very high demand for such flexible and collaborative work spaces and that is where companies that have a strong operating expertise will stand out and experience massive and strong growth.
PEOPLE ASPECT

5. What is your talent strategy? How do you draw the balance between home grown vs lateral hiring at the leadership level?
We are a very young company and, in a business/sector that is at the intersection of hospitality, real estate and technology and hence, it has always been a challenge to find talent that encompasses an understanding of all the nuances associated with these varied sectors.  As a result of a somewhat unclear positioning of our business and owing to some of the global headwinds associated with Co-Working, we also witnessed high attrition.  We therefore, looked largely at lateral hiring for most leadership positions, but with a clear vision that we build on our processes to improve our retention.
6. How does your organization identify and develop future leaders?
We had just commenced a very detailed and robust talent management process at the end of 2019; this was however, put on hold in light of Covid and the impending M&A transaction.
SHORT/MEDIUM TERM OUTLOOK & STEPS TAKEN

7. Every crisis is a learning opportunity, what lessons have you picked up from Covid?
My biggest learning has been that no amount of planning and risk management strategies ever prepare you for the risks that finally play out.  The entire Covid phase has been so fluid and unpredictable that what was planned for in March, was redundant by May, and what was planned in May, was no longer relevant in June!  It reinforced the belief that being nimble and agile is often the only way to successfully manage a business.
8. In a world full of Volatility, Uncertainty, Complexity & Ambiguity (VUCA), innovation has become one of the most important factors to transform a crisis into an opportunity. How do you promote Innovation?
I believe that it is not possible to deal with Innovation with an on/off switch and hence, promoting innovation as against not promoting it is not really an option.  Innovation needs to be part of an organization's ethos and it should be embedded in every aspect and all functions of the organization, right from the smallest and the most basic process to the most complex aspects like new product development.
In other words, promoting and practicing innovation cannot be an option, it must not be the responsibility of only some and it will not become all pervasive unless it is followed and measured even in the most obvious of situations.
LEADERSHIP

9. How do you define and practice leadership?
Leadership is, in my view, an over-glorified concept. Leadership has become synonymous with power and leadership is unfortunately measured by how much power someone displays.
My definition of leadership has two limbs:
Have I been able to provide all the possible support to my team mates to achieve their goals and aspirations?
Have I at all times have atleast 2 members of my team who are ready to take over my role?
10. We see many Indian leaders on the global stage. How can more Indian leaders become Global Leaders?
I believe that greater risk taking ability, and a mindset change that allows for failure is what will allow Indian leaders to move to the global stage.
PERSONAL

11. What are the 3 most pivotal moments in your career that you learned from and/or that got you where you are today?
There is no substitute for attention to detail – early on in my career, I was stuck on a project, and my super boss, rolled up his sleeves, and put his arm around me and helped me go into the details and the issue was solved.
Taking the plunge out of the comfort zone – I left a very comfortable position in a large Big 4 Firm to join some former colleagues to start an entrepreneurial firm. While this at the time seemed like a risky move, it truly helped me gain tremendous confidence and build my individual brand and profile that was way ahead of what I could have done had I stayed in a larger organization.
Having a strong team to back me up – I realized early on that I am only as effective and successful as my team. I have spent much of my professional time in people management and the simple mantra that I have followed is to be honest and fair to people, despite all constraints that the environment and organizational dynamics present.
12. What message would you like to share with young professionals?
I have had the privilege of working with young professionals very closely throughout my career and over the years what has changed is that young professionals today are fearless and not afraid of taking risks.  My message to them is that channelize this energy towards your passion and you will never have to look back.  I also urge young professionals to not glorify the hustle culture and to remain empathetic at all times.