Hunt Partners in association with Harvard Business School is pleased to present an exclusive event on Strategic Thinking and Organizational Resilience being hosted by HBS Professor Krishna Palepu.
Using a timely case study, Professor Palepu will discuss how the worldwide lockdowns caused by the COVID-19 pandemic brought explosive growth to the Zoom Video Communications platform, as people replaced in-person work and social events with video conferencing. Months into the pandemic, CEO Eric Yuan reflects on his company's newly central role in society, and considers how to leverage the platform's broad adoption into sustainable future growth. The case also discusses Zoom's internal culture—which prioritized employee and customer happiness— as well as how both the company and its customers faced the transition to remote work.
Registrations for this event are now closed.
Note: Registrants to receive a complimentary personal copy of the HBS case study.
Please carefully read the below instructions:
First registration will happen with Hunt Partners by the link below.
You shall receive an email from HBS.edu with a request to re-register. Please complete this 2nd time registration in order to receive the joining details and the case study that will be discussed by the Prof Krishna Palepu.
Once you receive the link from HBS.edu with the case study, kindly send Hunt Partners a confirmation email on communications@hunt-partners.com
December 02, 2021
7:30pm – 9pm IST/ 9am – 10:30 am ET
Virtual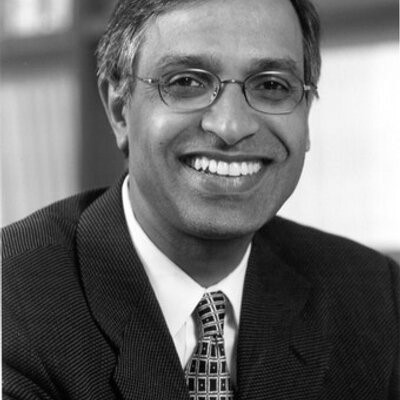 Prof Krishna G. Palepu
KRISHNA G. PALEPU joined the faculty of the Harvard Business School in 1983. He is the Ross Graham Walker Professor of Business Administration, and Senior Advisor to the President of Harvard University. Professor Palepu was a Senior Associate Dean at the Harvard Business School for several years, overseeing the school's research, and its global initiative.
Professor Palepu's current research and teaching activities focus on strategy and governance. Professor Palepu has published numerous academic and practitioner-oriented articles and case studies on these issues.
In the area of strategy, his recent focus has been on the globalization of emerging markets, particularly India and China, and the resulting opportunities and challenges for western investors and multinationals, and for local companies with global aspirations. He is a coauthor of the book on this topic, Winning in Emerging Markets: A Road Map for Strategy and Execution. Professor Palepu Chairs the HBS executive education programs, "Global CEO Program for China" (3 weeks), "Leading Global Businesses" (1 week), and "Senior Executive Leadership Program—India" (7 weeks).
In the area of corporate governance, Professor Palepu's work focuses on board engagement with strategy. Professor Palepu teaches in several HBS executive education programs aimed at members of corporate boards: "Making Corporate Boards More Effective," "Audit Committees in a New Era of Governance," and "Compensation Committees: New Challenges, New Solutions."
In his prior work, Professor Palepu worked on mergers and acquisitions and corporate disclosure. Based on this work, he coauthored the book, Business Analysis and Valuation Using Financial Statements: Text and Cases, which won the American Accounting Association's Wildman Award for its impact on management practice, as well as the Notable Contribution to the Accounting Literature Award for its impact on academic research. This book, translated into Chinese, Japanese, and Spanish, is widely used in leading MBA programs all over the world. It is accompanied by a business analysis and valuation software model published by the Harvard Business School Publishing Company.
Professor Palepu has served on a number of public company and non-profit Boards. He has also been on the Editorial Boards of leading academic journals, and has served as a consultant to a wide variety of businesses. Krishna Palepu is a researcher at the National Bureau of Economic Research (NBER) and a fellow of the International Academy of Management.
Professor Palepu has a masters degree in physics from Andhra University, a post-graduate diploma in management from the Indian Institute of Management Calcutta, a doctorate in management from the Massachusetts Institute of Technology, and an honorary doctorate from the Helsinki School of Economics and Business Administration.